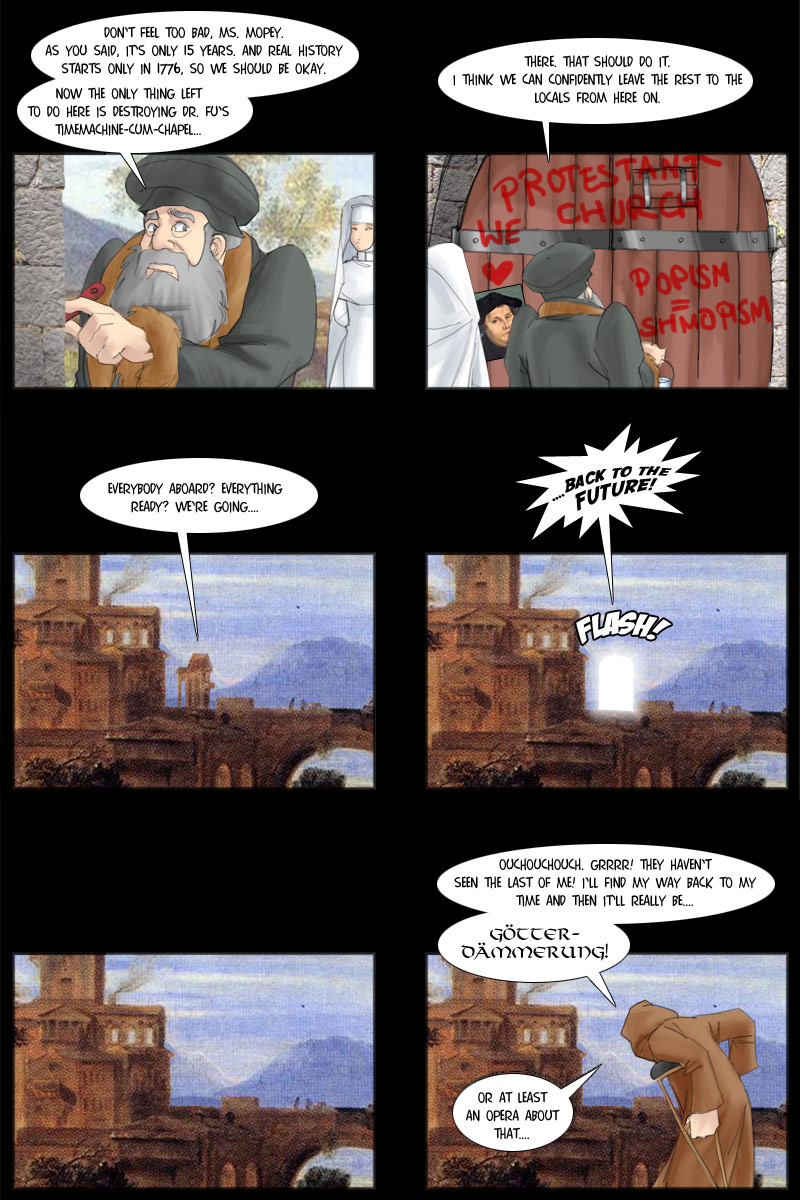 You knew he was going to say that, didn't you? But who could blame him, it's not often that you get to give the title of your favorite movie a shout-out in real life. And that's obviously one of Prof. Chronometricos's favorite movies, how could it not be? In fact, I wouldn't be surprised if it played a part in his decision to take up that particular field of study. His "come-to-time-Jesus" moment, so to speak.
But I think he slipped up a little bit, in all of the enthusiasm. While he's basically correct that labeling the other time machine a protestant church should quickly lead to its complete destruction, in that place and time, he might have underestimated the time it would take. Even the most zealous defenders of the faith won't blindly charge the little edifice right away – first they'll have to go looking for a dictionary, since Chronometricos seems to have overlooked the need to translate his little street-art into Italian.
Will that short delay suffice for Dr. Dutchman Fu's henchman to escape back to his own time? Will he be able to put his terrible design for musical vengeance on the whole world into action? Only time has told. ._.
More on Monday, with the start of the next chapter.