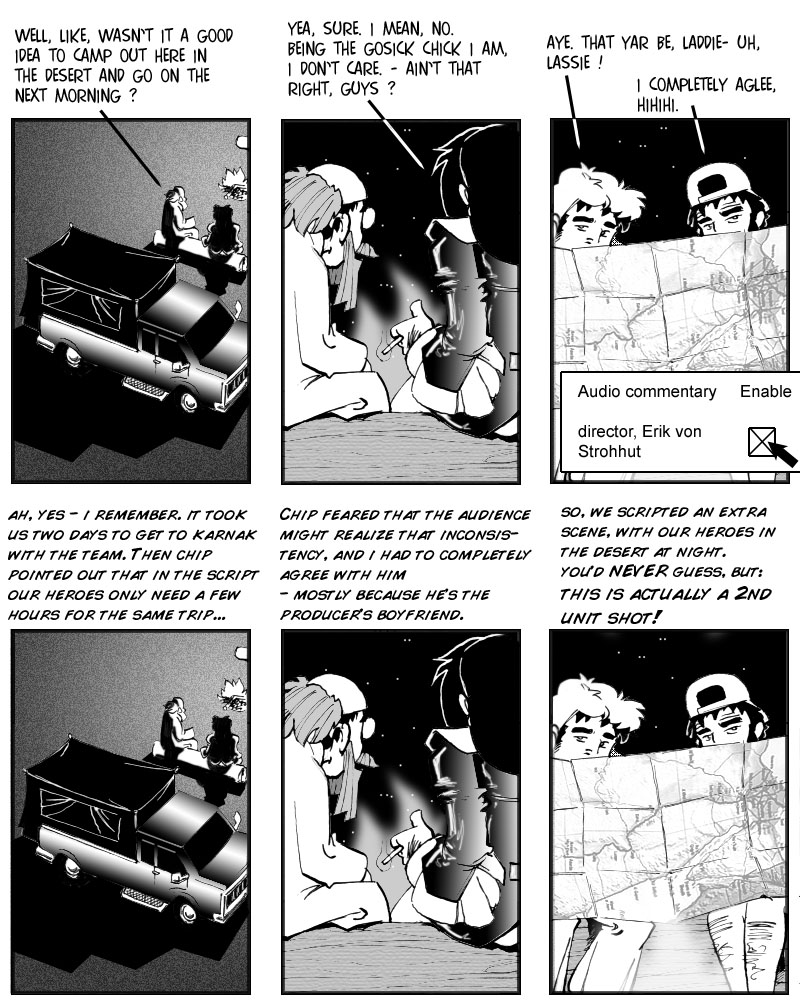 Uhm, I admit that this comic is a bit difficult to parse. What I intended to convey is that the upper three panels are a scene from a movie (currently playing: "Revenge of Rutentuten"), and the lower three panels are the same sequence again, but with the audio commentary track instead of the regular sound track running.
Often, the commentary on a movie DVD gives you, advertedly or inadvertedly, some insight into how a scene got screwed up.
Commonly, it comes down to:
– we didn't have the money
– we didn't have the time, or
– we didn't care enough
to get it right.
From my own observation I herewith postulate the following rule, to be known as the "law of the obvious goof": 'The more glaring and obvious any goof or screw- up in a motion picture is, the more likely it is to get pointed out by someone on the commentary track with the added remark that nobody would notice it without being told.'