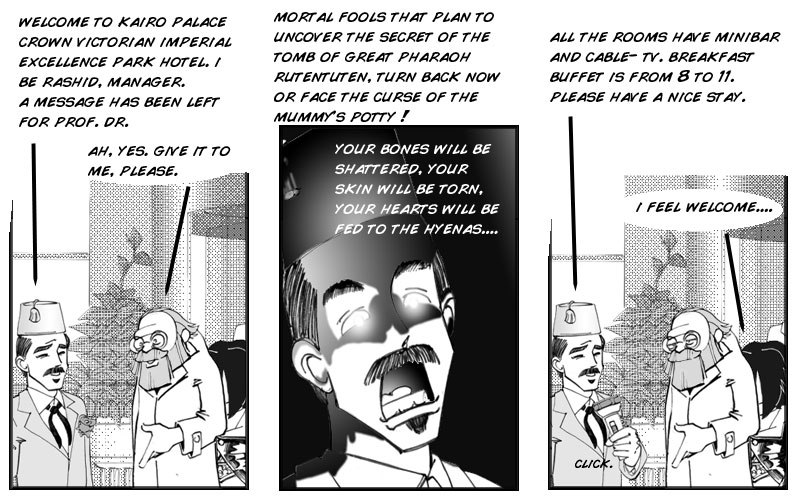 And here I misspell Cairo once again, proving beyond any doubt my undisputed mastery of enstrangement.
In case you are unaware of the hotel naming code, here's an explanation:
palace – hotel has at least one column somewhere
crown – part of the decorations are painted gold
victorian – you can leave your fetish gear lying about, and no one from the staff will mention it
imperial – staff is very arrogant
excellence – less or smaller cockroaches than average for location
park – at least one potted plant in front of hotel
If you want to send an atmospheric message to someone in a hotel, put 'lfb' at the end, and they'll make sure they are lighted from below when they deliver it. Really, it works.