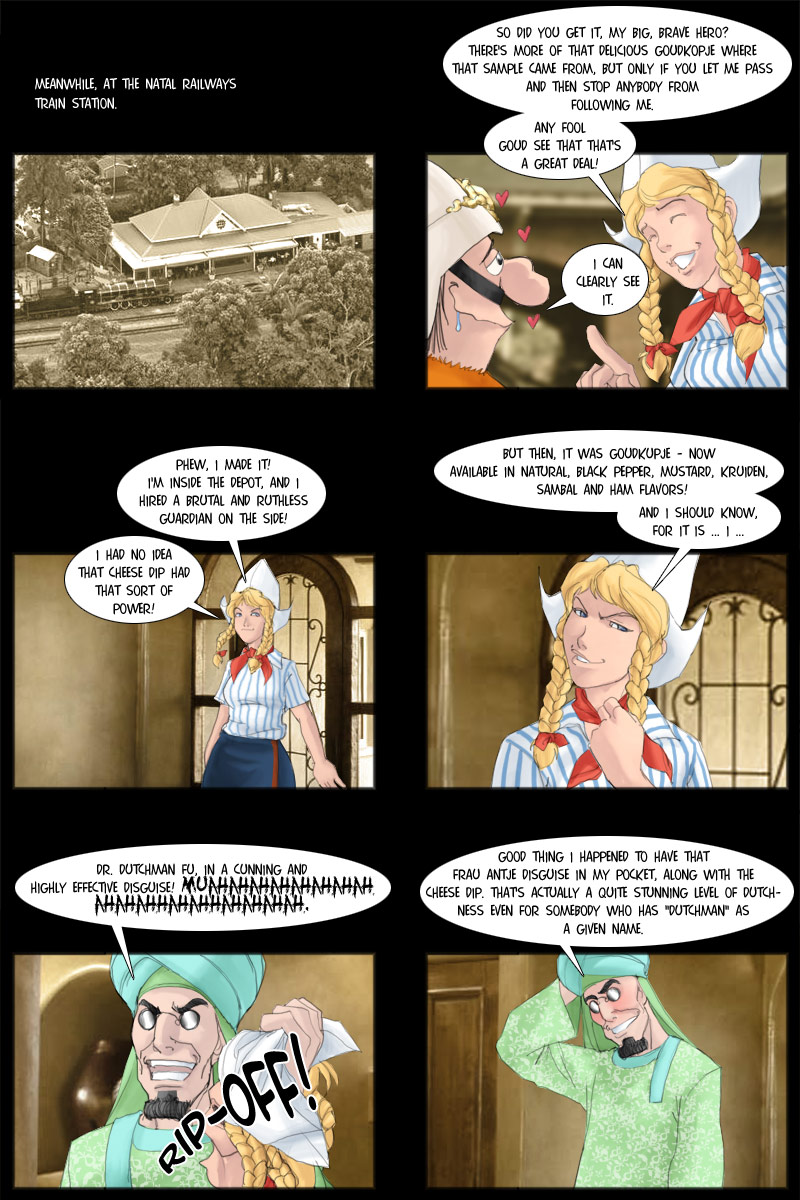 The quickest way to a man's heart involves chesse dip, I think that's well known and quite usurprising. Some people, of course, are even more susceptible to that approach than the next guy, and in that regard Dr. Dutchman Fu has had some good luck. Not only because he ran into something particularly susceptible, but also because he couldn't even have tried it on the next guy, because the next guy perished in the fray. And the next to next guy as well, in addition to the next to next to next guy and…
And the Dr. had even better luck for having that Frau Antje costume handy – that's so Dutch of him, he's even a bit bashful about it. Because, you know, carrying that costume with you is no longer legally required, as it used to be in the past – back when the Dutch government was so serious about promoting Dutch cheese abroad that they required every Dutch person leaving the country to take one of those costumes along, so they could promote Dutch cheese whenever the need overcame them. Ah, those were the days.
It's obviously a pretty well-made costume, too – the kind of totally life-like, realistically moving latex mask that comes with a complete body stocking that can make you look smaller and of the opposite gender all at once, even when worn over your regular clothing. Including a turban, should you be in the habit of wearing one. So it's a lot better than the average Halloween costumes, but it still seems that it's not hard to procure one of that quality, since B-movie villains always seem able to get their hands on them. I suspect Professor Auguste Balls. Very suspicious person, that Professor Balls. >_>
More on Thursday.