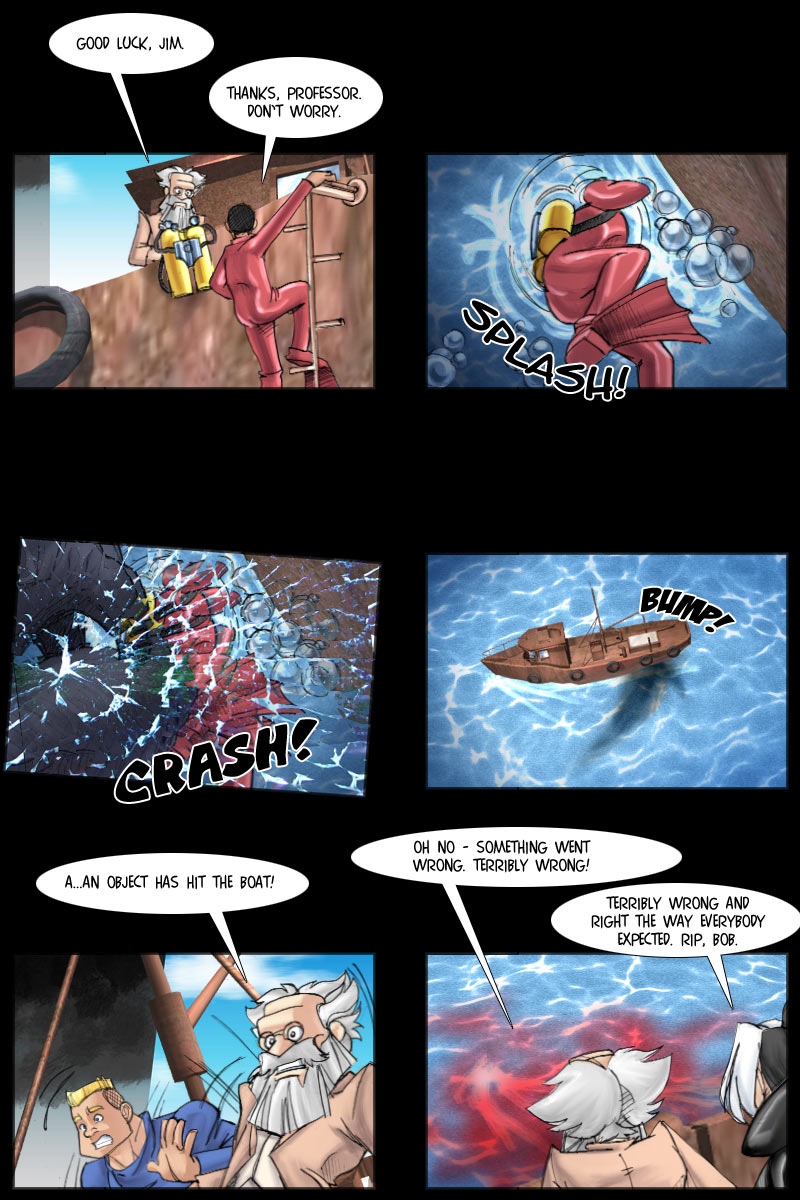 In a shocking twist nobody could possibly have expected, an important member of the main cast meets a gruesome end, hammering home the fact that the danger is real! Anybody could die at this stage, if even Frank wasn't safe. Wait, no. John.
In addition, there is still complete uncertainty as to the specific nature of the threat – anything is possible: vampires, zombies, the Frankenstein creature, U.F.O.s, Highschool Hellcats, the Trapp family – the field is wide open. Perhaps it might even have been…





…Ancient Astronauts. Probably not a giant shark, though. That'd be patently ridiculous, how did you even come up with that idea. Pffft.
Normally, of course, Jeff wouldn't have been attacked right after getting into the water – typically, he would have gotten a chance to swim around a bit at first, possibly even being able to make a final "I can't find anything unusual" report before his demise. But since he was so clearly labeled a goner from his very introduction, I though I shouldn't draw out his suffering unnecessarily.
More – shocking developments – on Thursday.