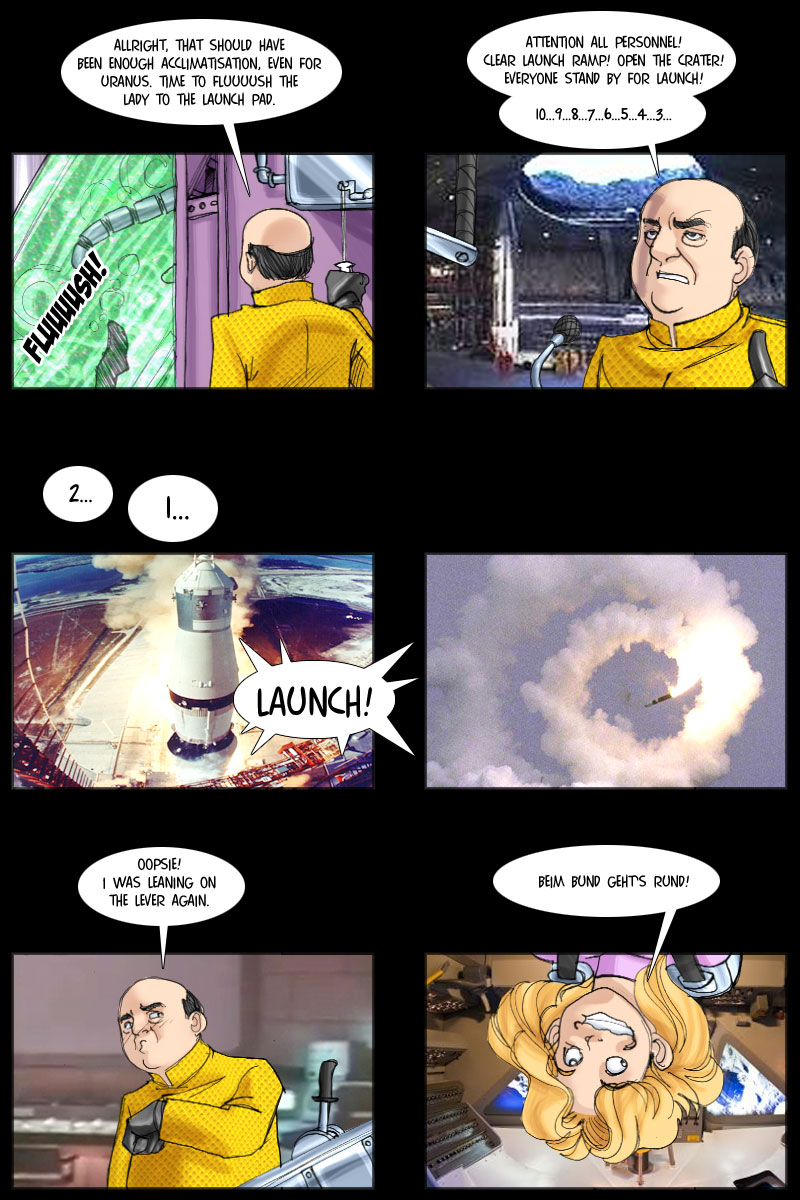 I'm still not sure how to rate Dr. Kobras' private space program as opposed to the Japanese Space Agency. On the one hand, the people working in the control centers at Kagoshima and Tanegashima are a bit more careful around all of those levers and dials. On the other hand, the acclimatisation procedure probably lasts a lot longer there. ._.
This concludes the first act of this chapter.
More next week – more specifically, the Halloween special on Monday, and the start of the next act on Thursday.