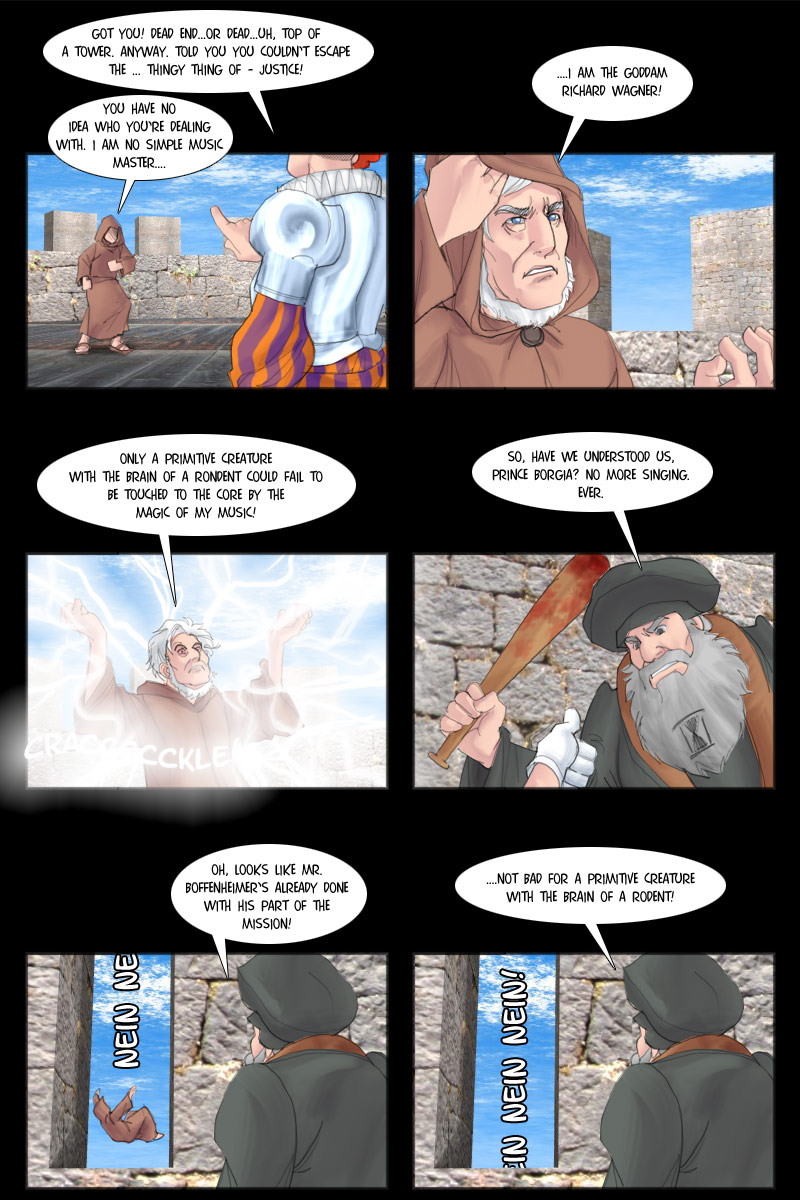 One of the privileges that comes with a time machine is the ability to recruit your henchmen from all over history, making for greater variety and better choices. And if you're looking for a henchman to teach somebody to sing, you couldn't pick anyone much better than good, old Richard Wagner. His lessons aren't restricted to just singing, he's teaching people to sing VERY LOUDLY. For hours.
And the deeply moving emotional power of his music is unmatched – too bad for him that it didn't work on Biff. But you just can't deeply move shallow waters, I guess. ._.
Aside from music, Wagner also was the king of neckbeards…but, somehow, that also failed to deeply move Biff. ._.
Cesare Borgia, on the other hand, does feel deeply moved – moved to agree to an early end to his singing career, to be precise. But then, Time-on had a very convincing argument in hand. That kind of thing would probably even have worked on Boffenheimer.
And big thanks to Richie for his little shout-out to the title of the act. Needed to be said.
More on Monday.