Fun fact: If you've ever gone outside and wondered why you couldn't see any of the corners of the world, let alone all four ones…then you're spending too much time playing carelessly programmed videogames. Well, or perhaps you're just living in the precise middle of nowhere. Which, actually, would fully justify spending a lot of time playing videogames, so…uh, where was I going with this?
Anyway, K'ip and Si'ri haven't arrived in the precise center of nowhere, but in the center of the Ad'nanapart plains, aka the geographic center of the continent. Which they're immediately made aware of by a helpful and giant marker to that effect. If maps of fantasy kingdoms are to be believed, such large markers were pretty common, back in the days of yore…although none seem to have survived to today. I guess they weren't permanent markers.
You can still find these, though, which are similar in concept: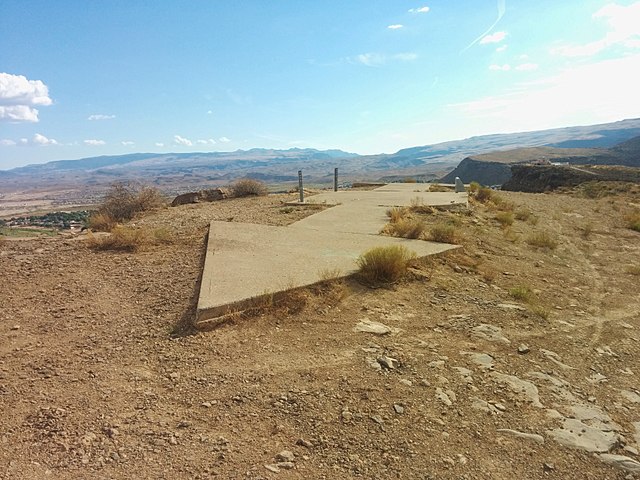 (image from wikipedia, see here)
Ironically, they're most often to be found in the middle of nowhere, or thereabouts.
More on Mon…uh, Thursday.