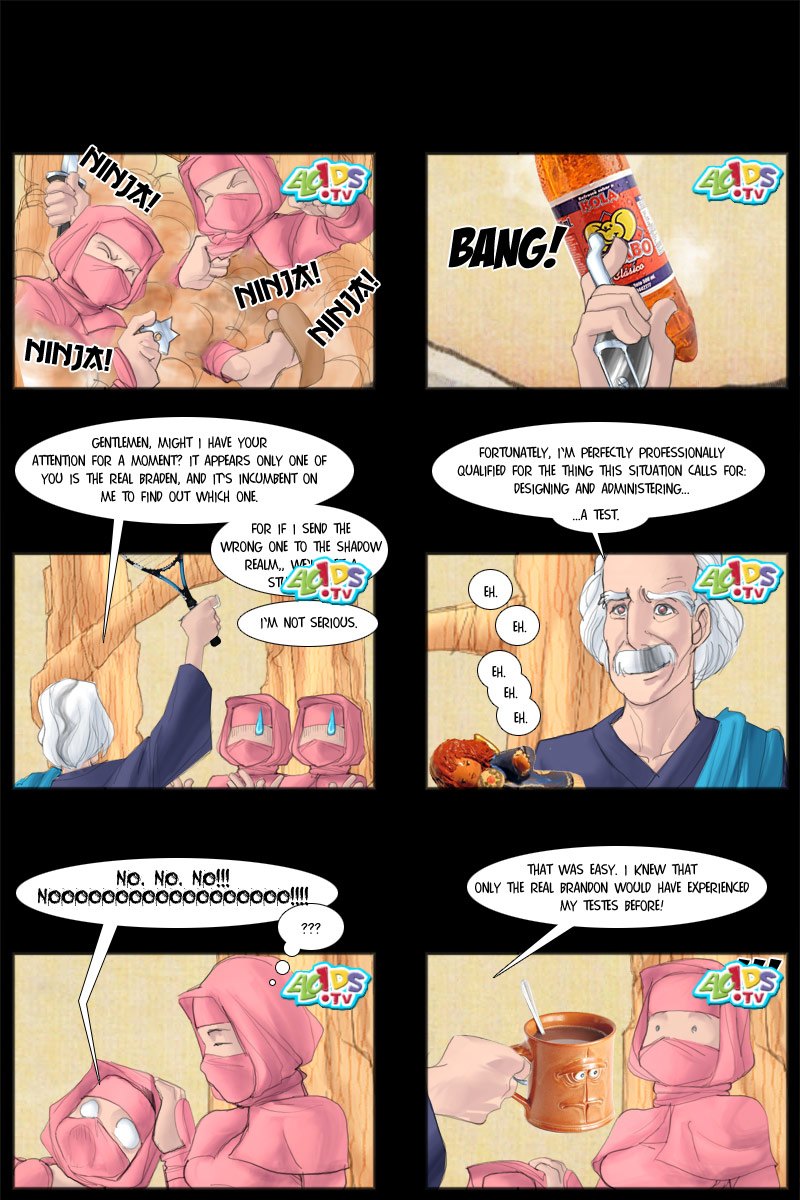 Yeah, sorry, but I had to do that strip over, due to a mistake. The Professor had pointed a gun at a person implied to be a minor, and that's no longer cool. Experts say seeing something like that on the screen could lead to kids shooting their siblings and friends without sufficient provocation. Although if I remember my childhood correctly (unlikely), lack of sufficient provocation wasn't really the issue, as much as the (fortunate) lack of a gun…
But I disgress. I've teamed with ElCid's TV, specialists in quality family-friendly entertainment, to bring you a new, completely safe and sanitized version of Monday's strip. All of the offensive sights and sounds have been carefully and considerately altered while staying as true as possible to the spirit of the original.
So enjoy, and don't blame me if your brats fusillade each other over deviating cereal preferences – I didn't show them how.
More on Monday.