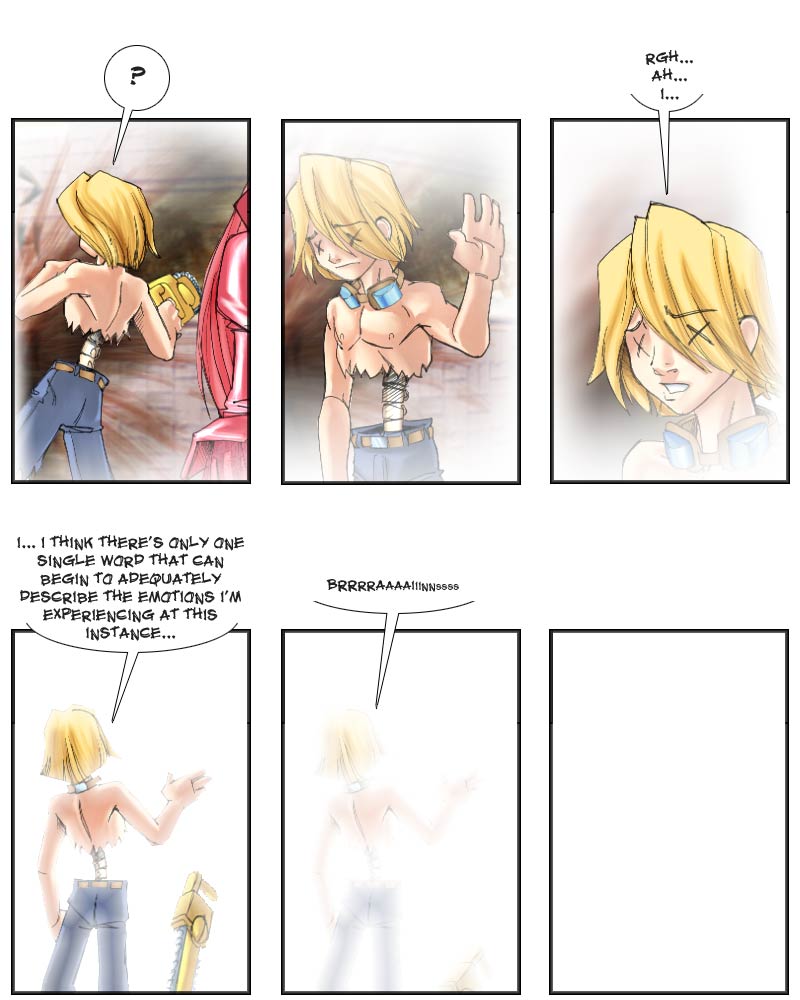 NEW FANART!
This awesome and wonderfully gothic pic of Mopey is by Anne of All Roses have Thorns, and receiving it has not just made my day, it also came at the perfect moment to coincide with the first strip for a long time where Mopey's actually almost possibly hypothetically maybe partially visible, with an indeterminable state of perhaps being alive or not, not that it really matters anymore. Anyway, thanks a ton, Anne. =D
Regarding today's strip, it took a long time to find the perfect thing for Gregory to say as his last word…semi-finalists included "spleeeeeeeens", "leeeeft thuuuuumbs dattebayooooo" and "sphiiiincters of OOOOOOdddddiiiii" (the last just because its the only anatomical reference worthy of an Indiana Jones movie title). At the end, though, I decided I should stick with the classic choice…Gregory was the first character to appear on-screen in this chapter, so I guess he deserves that the stylistical niceties are observed when he passes on.
Please also note that Gregory is wearing his goggles around his neck in four of five panels here – I wager that's a record-setting incidence of me not forgetting to draw them. >_> At least we can now judge how useful they were to him, looking back. Conclusion: The goggles, they did nothing. But then, he doesn't even have eyes to speak of, so that's hardly unexpected. If I had to design the character all over again, I'd give him a monocle instead.
More on Monday.