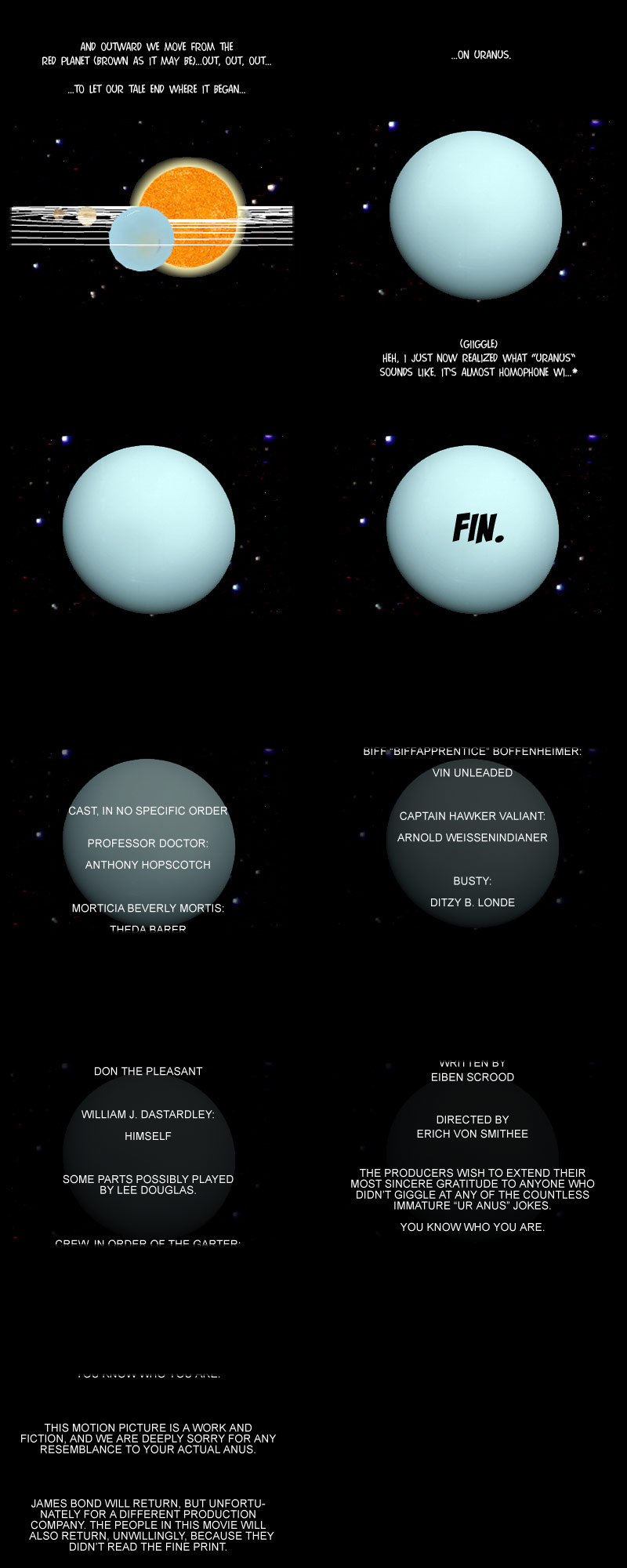 And thus concludes the 4th chapter of the B-movie Comic, "Earth vs. Uranus".
Thanks for hanging on! Assuming you did, of course. But, if you didn't, you wouldn't be reading this, so thanks.
The next week will feature two "intermission" episodes without specific purposes, and then it's off to the next chapter without any further ado.
An intermission on Monday.