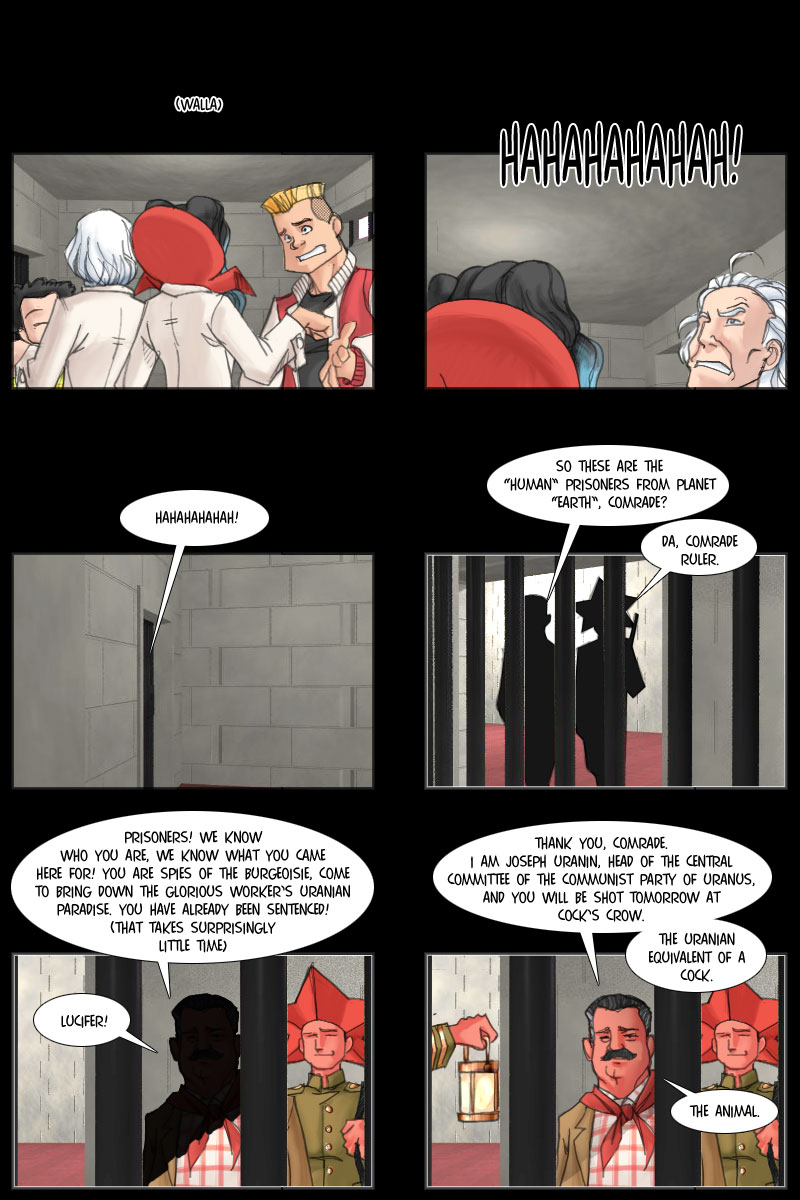 With our friends savely behind bars, even if it isn't clear how they got there, it is finally time for the grand villain to emerge from the shadows. Quite literally emerge from the shadows, because that's simply the way you gotta do it when you want to make an effective entry as a villain. It's supposed to heighten the suspense, although I guess in this case the identity of the villain isn't really much of a surprise or revelation – given the whole tone of the Uranian base, the villain being a pseudo-Stalin was practically a given.
In view of that, the villain wasn't otherwise heavily foreshadow, but I should point out that we did see part of him in this strip, alongside some hints regarding his political leanings. Additionally, the name "Gino Cervi" appeared in the credits at the beginning of the movie…because at first I planned to base the villain directly on Staling, but then I felt basing him on Peppone from the old "Don Camillo" movies has about the same effect, and is funnier.
Now that he is revealed, Mr. …uh, I mean comrade Uranin immediately demonstrates the superior speed of the Uranian legal system. On Earth you couldn't have booked people in the time it took the Uranian courts to sentence them. That kind of speed is only achievable with a strict focus on efficiency and unfairness. Plus staffing the courts with kangaroos. That also helps. The Uranian equivalent of kangaroos. The animal.
More on Monday