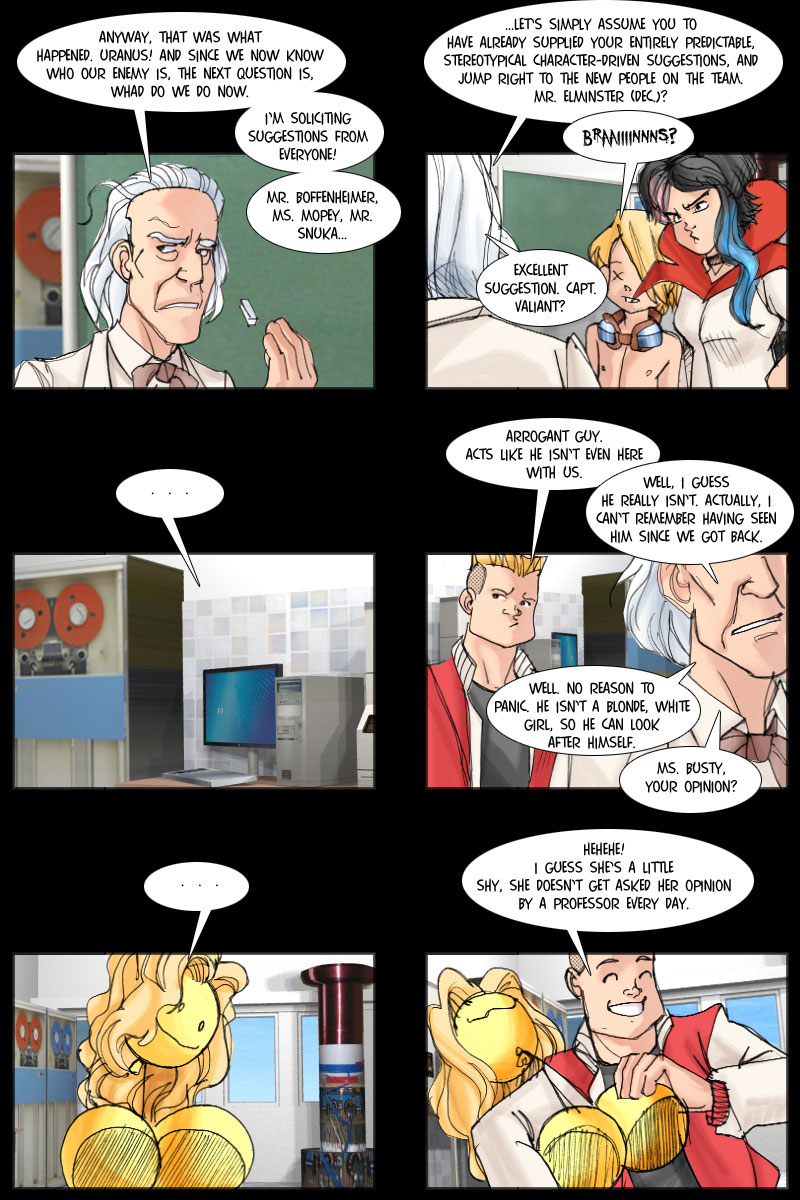 Well, naturally there are also drawbacks to working with a standard cast of characters. Case in point, the Professor is getting really tired with the same set of replies from his companions in every single discussion of future strategy: Mopey will suggest embracing death, Biff will fail to understand the problem, and Snuka will suggest some way of making money from it. Compared to that, Gregory's suggestion is really at least halfway helpful. You can always do with a bit of extra brains applied to a problem.
With these standard suggestions mercifully omitted, our friends can finally turn their attention to their missing companions. Captain Valiant's disappearance is noted right away, but no panic ensues – he doesn't fit the profile of a movie character whose disappearance calls for special attention. He just isn't the sort of guy that gets into serious trouble in a plot because he just wouldn't look the part.
That's different for Busty, of course, but Dick Dastardly's devious decoy is still going strong. Even touching the decoy doesn't leave Biff any wiser…you'd expect that those plastic balloons would feel totally different from the real-life Busty, but apparently that isn't the case. Odd. ._. But aren't they just the cutest couple in panel six? Biff <3 three balloons forever! ~3~ More on Thursday.