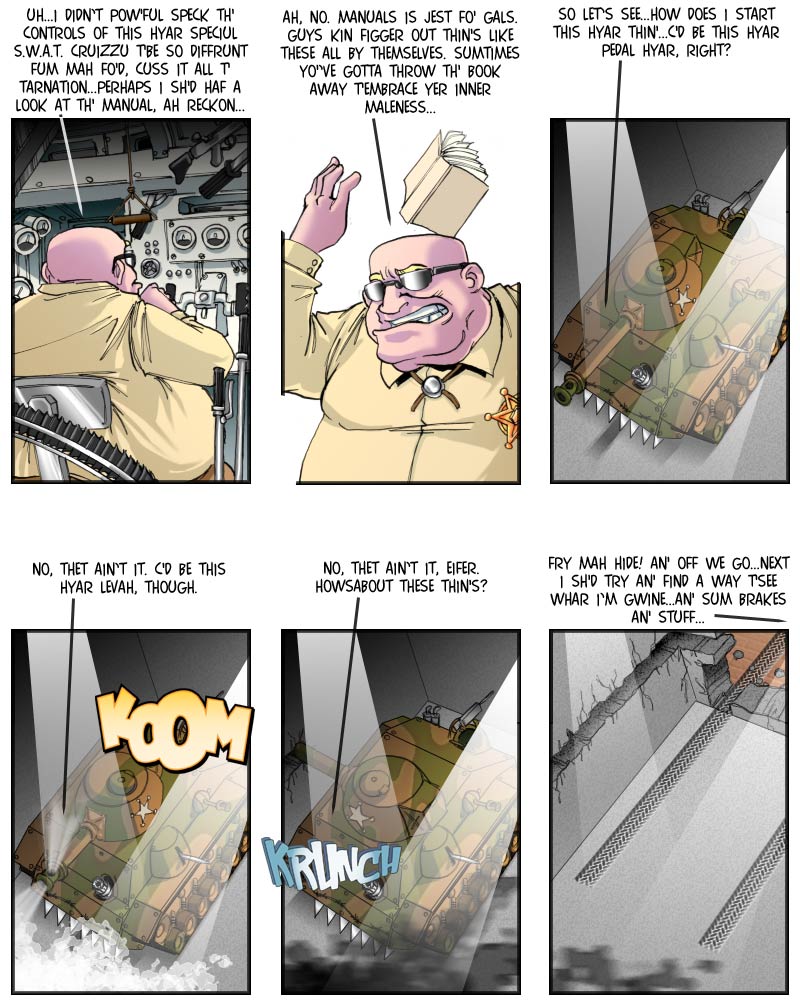 Well, learning by doing isn't that easy, when it comes to operating heavy machinery. But it's not like the Sheriff would have had many other options – reading the manual would have been too much of a blow to his male self-worth. The Sheriff would have been willing to be taught tank-driving by another guy, however, if certain conditions would have been met to preserve Ketchum's dignity and manhood in the process. More specifically, the guy would have had to be: – older than the Sheriff – full, tidy hair – upstanding citizen – Republican – Christian – certified heterosexual – interested in football and NASCAR Oh, and perhaps one optional qualification: – knows how to drive a tank
Of course, with a crisis at hand time wouldn't have allowed for this approach, anyway, so let's just hope Ketchum will teach himself tank-driving as quickly and successfully as many other autodidacts in the field did.
Too bad he had to ram a hole through the wall like that. If he could have controlled his tank just a little bit better, he could easily have used the older hole in the other wall, which he created with his standard Crown Victoria…
And a new voting incentive for today, as well, another news-item themed one. More on Thursday.